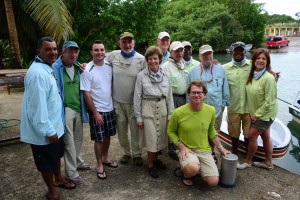 Fly-fishing travel is always fun unpredictable exciting and often filled with uncertainty. Imagine going on a trip and (once you arriving at your destination) not having to deal with all the uncertainty the logistics can create. At North Flats Guiding we strive to alleviate those problems so you can focus on the experience and fun of your trip and not worry about the rest. We specialize in groups, which allows us to send an experienced guide/escort with you. Along with that comes someone who can teach you the subtle details of fly fishing. Whether it's learning to improve your cast, showing you how to tie on a fly, or helping to get you the food you prefer to eat, our service gives you the opportunity to fully enjoy your trip. We do this by offering limited selection destinations.
North Flats Travel experience at these places and our relationships with the lodge owners and guides, enables us to offer this service.
We offer trips to destinations in Belize, Mexico, and the Bahamas.
Copal Tree lodges in Belize offers the height of luxury. Situated on a hilltop in the rainforest with views in all directions. Permit bones and tarpon are the mainstays of this lodge. Greys Point Bonefish Inn has an old-time Bahamian rustic charm. The fishing is primarily wade fishing for bonefish with the occasional permit. Campeche Mexico, on the Yucatan peninsula, offers arguably the best juvenile tarpon fishery in the western Atlantic.
For the more adventurous we offer a mother ship trip to Scorpion Atoll, 75 miles off the northern Yucatan coast, for permit and bonefish. This trip is limited to 5 months of the year. Let us help you put together a group of your friends for a carefree experience you'll enjoy and remember for years to come.